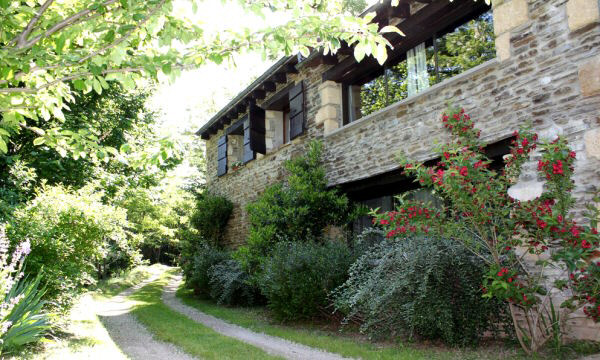 Mr & Mme Huriez Roger
La Devèze
Mas Lou Prat
48160 Collet de Dèze
Tél : 00 (0)4 .66.45.46.47
France
louprat@wanadoo.fr
www.louprat.com



Availabilty / bookings demand formular :

pets not aloud
---
Our former farmhouse is very easy off access.
Situated some hundreds from meters from the RN106, near the restaurant called "La Devèze", acceeding to wild preserved nature, all around.
Lou Prat is a favourable place to relax and the an ideal starting point for hiking or other outdoor sportive activities:

swimming in the rivers
canoeing or canyoning
walks with a donkey or riding
hiking and pedestrian excursions, all levels (numerous PR & GR.)
randonnées autour du Collet de Dèze
cultural visits
climbing, parapente,
accro-branches.........



or, quite simple to enjoy the calm and beauty of a generous nature.
in between the Cevennes Valleys



Our guest table - Table d'hôte'

The meals are taken at our family table or outside under the vineyard pergola.
They are prepared by Christian, a very fine cook.

She will surprise you with typically tastefull Cevennes and other Southern France dishes mainly made with fresh products and meats and cheeses of local producers.

They are prepared with a touch of simplicity and generosity, with the scents of boletus, sweet chestnuts, pélardon(goat-chees), garlic, olive and thyme.

At the very copious breakfast, you can taste our confitures, chestnut jams and fruit juice.

Barbecue evenings varieted cooking in a stone bread oven

Bed & Breakfast

4 Chambres d'hôtes
Gîtes de France 3 épis

Comfortable and cosy rooms to accomodate you, choice according to your preference, they all are equipped with TV, VMC and privative bathroom, with shower and toilet.
Total capacity 12 p




Availabilty / bookings demand formular :



Reservation desired, please confirmed by a deposit of 40 % of the total sum of your stay.
Bed & breakfast : Room + breakfast
Half board : Room + breakfast + dinner
Full board : Room + breakfast+ dinner + picknick
Picknick-lunch in Insulated Backpack : 10 € / pers
Dinner 20 € / pers, one glass of wine and aperitif included.

Member off :
Gîtes de France
Coffret Wonderbox
ANCV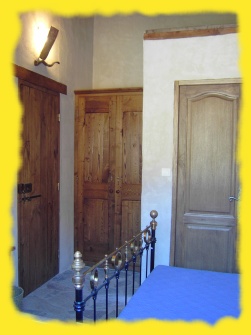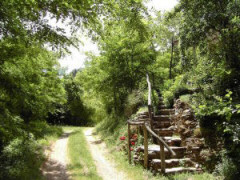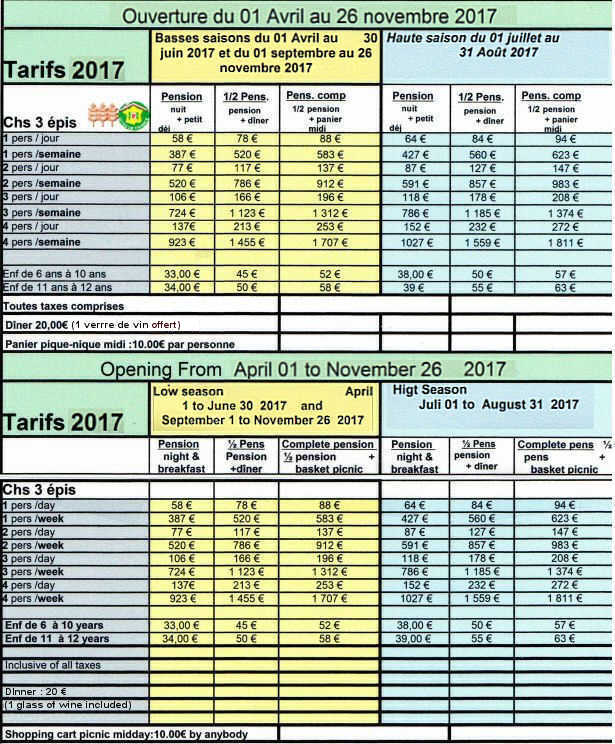 Easy access On the RN106, "bis"-road of the axis Clermont-
ferrand/Nîmes.
Le Collet de Dèze is halfway between Florac and Alès. 4 kms after the village (coming from Florac), turn left, direction "Devèze".
Our farmhouse is at 600 m, follow the signs.
Mas lou Prat également also present at. :

cevennes-vacances.com :

Office tourisme Cévennes et Gorges du Tarn :
europa-bed-breakfast.com
Coffret Wonderbox,
sejour gourmand pour 2 :



Sélectionné par France-Balades
En savoir plus sur Mas Lou Prat, une chambre d'hotes en Lozere, 48160 Le Collet de Dèze et sur les plus beaux guides de tourisme de www.france-balades.fr : Idées de vacances, séjours et promotions, en chambres d'hôtes, gîtes et locations de vacances en France

---

INDEX Bed and breakfast Flora & Fauna INDEX Tourism Architecture
© 1998 - 2017 causses-cevennes.com - Vacances dans les Gorges du Tarn, Causses et Cévennes